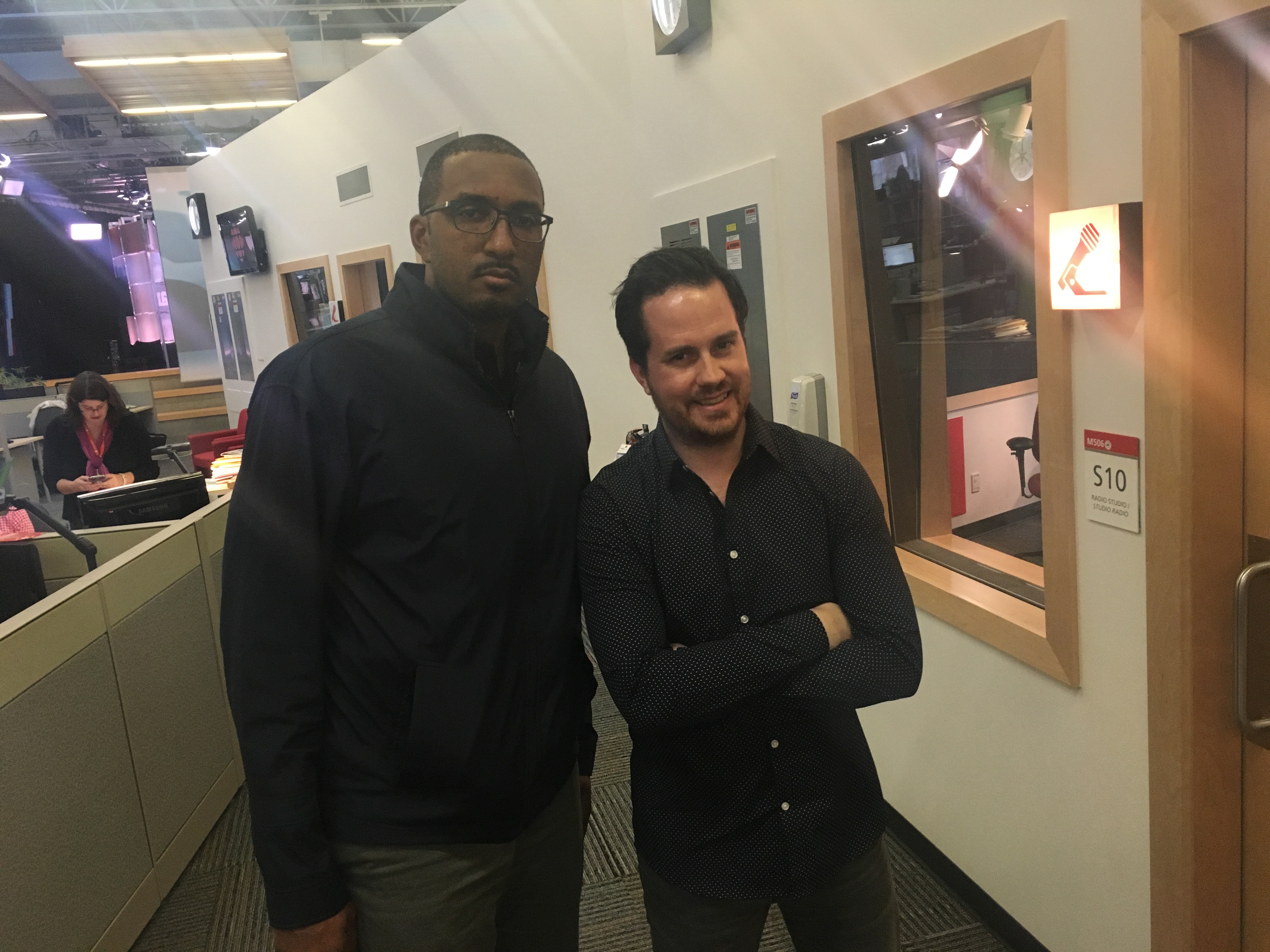 I'm a musician. I'm a journalist. I'm also a big, big, dorky NBA fan. I love hoops with a big passion. Played some high-caliber ball in high school and early on in college and have been an NBA addict for years and years now. To give you an idea of how bad it is, this year I purposely DID NOT order League Pass (the cable package that gives you every game) because it is too much of a distraction and I become at risk of squandering every spare moment, killing all productivity and creativity. Ha. A couple of times last year, I caught myself watching garbage games like Sixers vs Bucks or Pistons vs Nets. Brutal. An obsession is an obsession though.
So today, at work (Im currently producing On the Coast on CBC Radio One in Vancouver) we had the opportunity to interview Shareef Abdur-Rahim. He was the greatest Vancouver Grizzlies player of all-time. That's not saying much because the team was awful, but it was cool to have him into studio. The one rub is that he's in town to promote an NBA all-star event (the game is in Toronto this year) and inherent in the marketing of it is the assumption that Vancouver hoops fans should be latching onto the Toronto Raptors because they happen to exist within the borders of the same country, 3,000 km east of us (WE THE NORTH YAY).
As someone who is still bitter about losing the Grizzlies to Memphis, I find this annoying / barring on offensive. ANYWAY, I could go on for thousands of words about this. It was cool to meet Shareef, even though most of my memories of him were missing key shots in clutch moments that could've won the Grizzlies a few more games. Whatever, he was young and under a lot of pressure to carry a struggling, young franchise (that for some reason was not allowed to have the #1 pick in its first years of existence??? Thanks a lot, Stern!)
This is not related to music, but it is really funny. Look how thrilled Shareef was to meet me!! hahahahaha. Thanks, Reef!