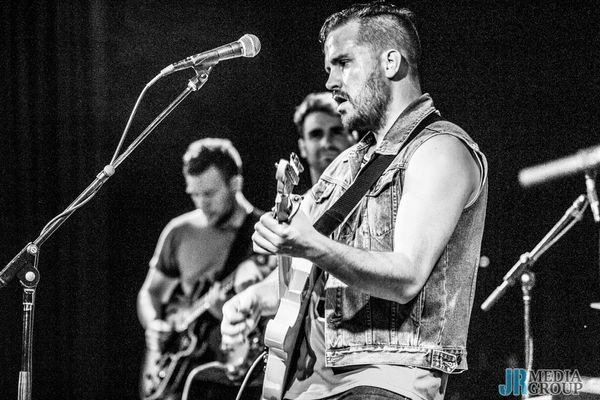 Back when I was way younger, maybe eight or nine years old, I remember listening to CFOX with my old man in the car. And for some reason, the concert listings always grabbed my attention. I was super interested, not only in who the bands were coming to town, but what these amazing sounding venues were all about. Firstly, the announcers always used to call Richard's on Richard's "Dick's on Dick's", and for that reason, I thought it was a gay bar that hosted rock shows until I was at least 15 or 16-years-old. You can laugh, but it makes sense, does it not?!
The other place that they would always mention was the FABULOUS COMMODORE BALLROOM. They almost always added the "fabulous" and that messed with my mind so deeply. What was this place? How could it be so incredible that radio DJs casually added the word "fabulous" to the title? Not only did I want to find out more, but I wanted to visit this place, and eventually perform there. (I had just started taking bass guitar lessons around that age.) Before even truly knowing what it was, the lore had been planted inside my brain and the personal gauntlet had been laid. 
Once I turned 19, I found out what the hype was all about. The room, the sound, the bouncy floor, that feeling you get that you're at the only event that matters in the city. I went to the Ballroom at every possible opportunity. I've been fortunate enough to see  The White Stripes, Matthew Good, Buck 65, Jurassic 5, Bad Religion, The Casualties, Lagwagon, Pennywise, The Gaslight Anthem, Glasvegas, Andrew WK, The Brian Jonestown Massacre, Ryan Adams, Black Rebel Motorcycle Club and many more. 
Even more importantly, The Commodore is where I was able to see two of my most crucial musical idols perform on stage. I saw Jim James and My Morning Jacket perform to a half-empty (WTF?!) Commodore with my pal Julia and I saw the incomparable JJ Cale play there with my old man. Those nights were legendary and magical and only made me want to play that stage even more.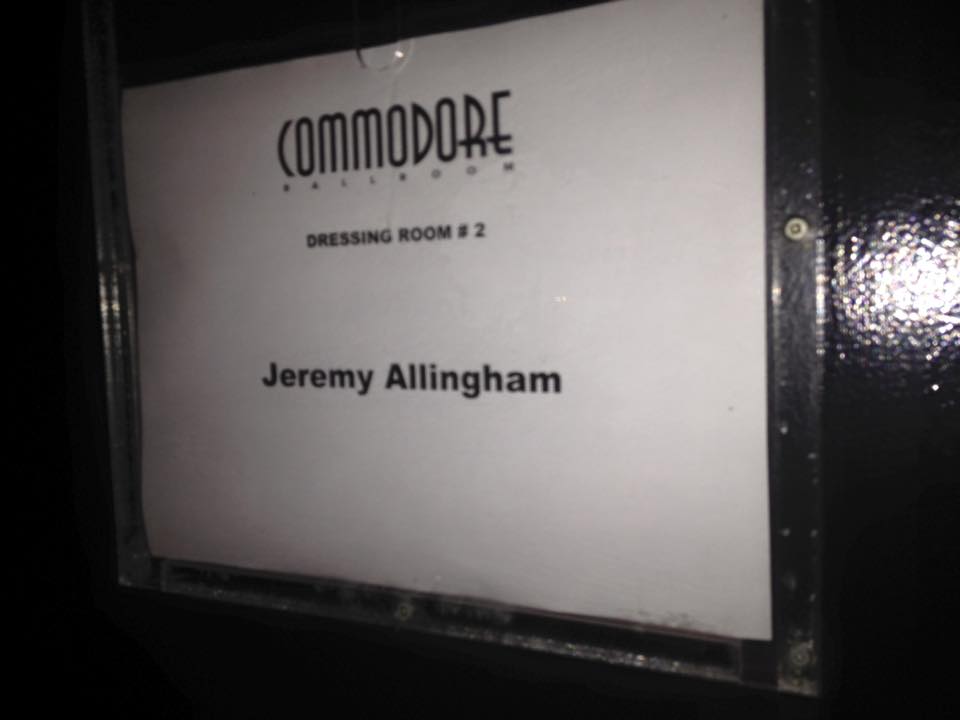 When my great friend Daniel Wesley asked me to play the Commodore with him, I was blown away. I was buzzing for weeks and weeks, but it didn't seem real. There were moments when it sunk in a bit -- when tickets went on sale on Ticketmaster, when CFOX called me for an interview about the show, when the Live Nation promoter asked what kind of beer I wanted in my dressing room, when we loaded our gear into the back alley elevator -- but the moment it really sunk in is when I saw my name on the dressing room door. That was wild.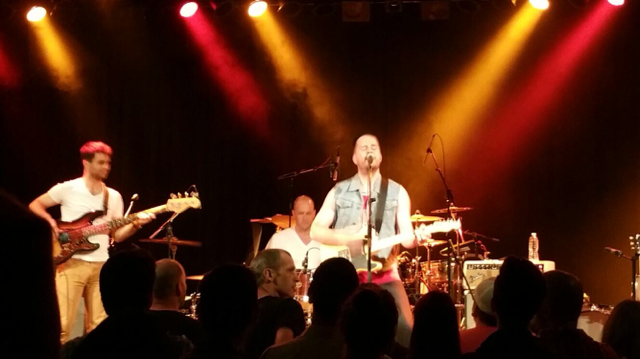 The feeling I had right before I stepped on stage was "holy fuck, think of the legends who have played this stage and room before you, it's time to prove you belong up there". So I went up there and tried to do just that.
When you're performing, it's super difficult to truly take stock of what's happening and enjoy the moment, but I know we played great and left it all on that vaunted stage. The sound was spectacular and the room was packed. It was one of the best nights of my musical life and I'm forever grateful for the opportunity to achieve a life-long goal.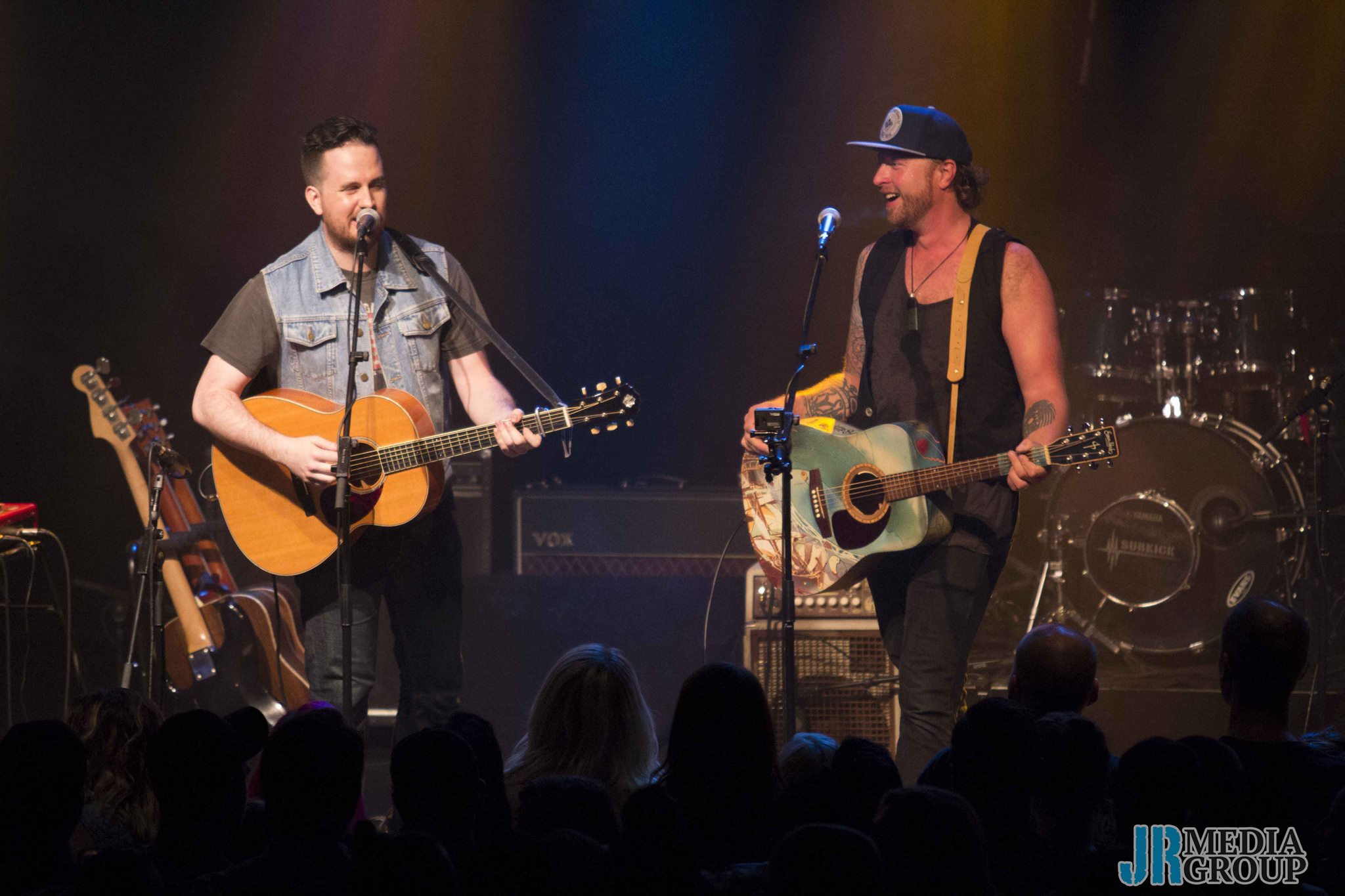 And as if the night hadn't been extraordinary enough, I also had the opportunity to join Daniel Wesley on stage during the show to perform our old high school band's song 'Can't Find A Way' which was a "huge hit" back when General Mayhem used to play sold out shows at the Ocean Beach Hotel when we were in the process of winning the XFM battle of the bands! We hadn't played that tune with a full band in 15 years and it was a huge rush to do it in front of such a massive crowd. I could hear plenty of our old Brookswood friends singing along too! 
Big thanks to Daniel for having me and to the band (Alex, Josh, Mike, Kyle) for ripping a beauty set. Let's keep this thing going!
You can see a full set of photos of the show at
604 NOW.