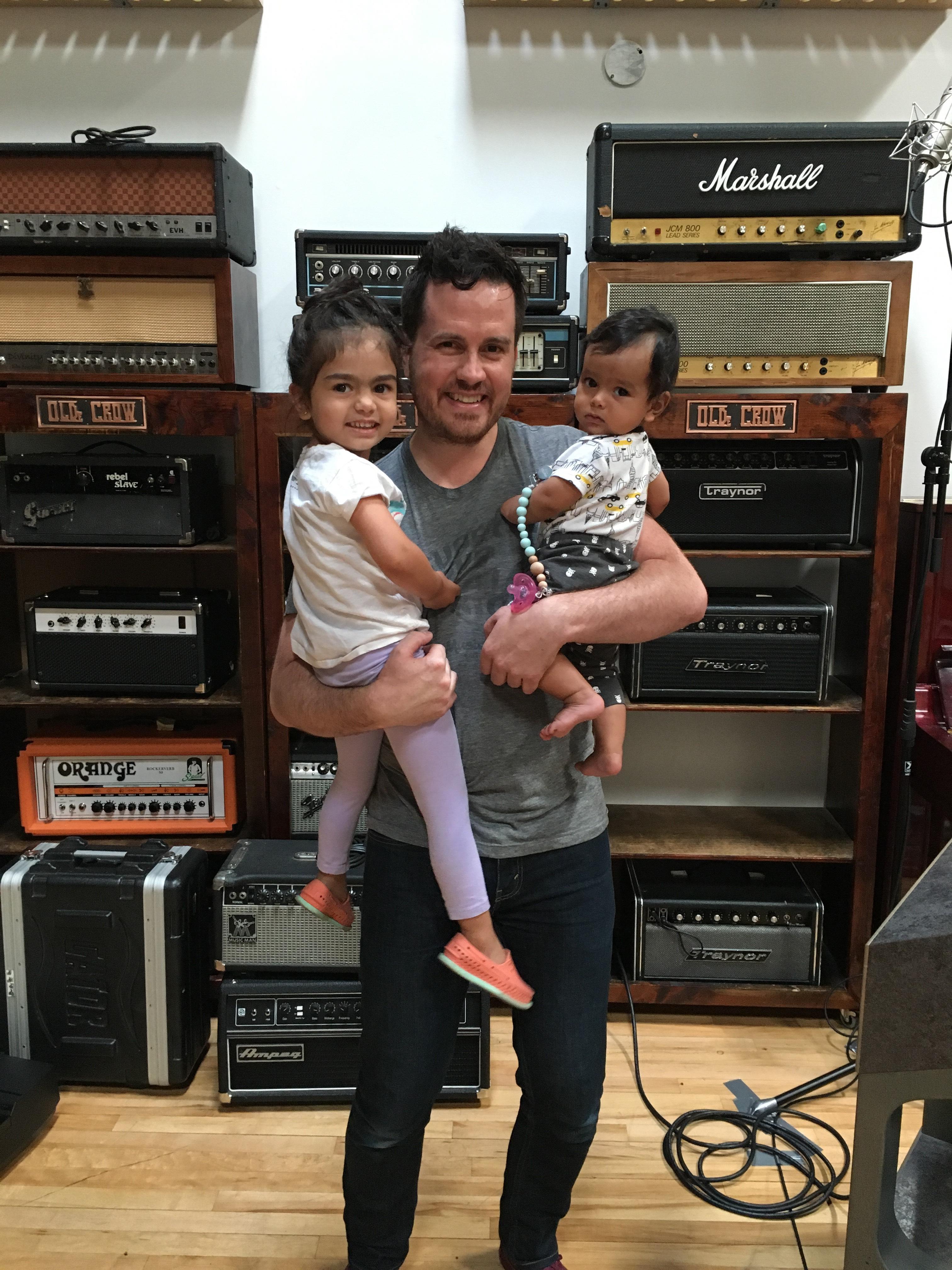 My buds came to visit my at Rain City! A dad in his happy place.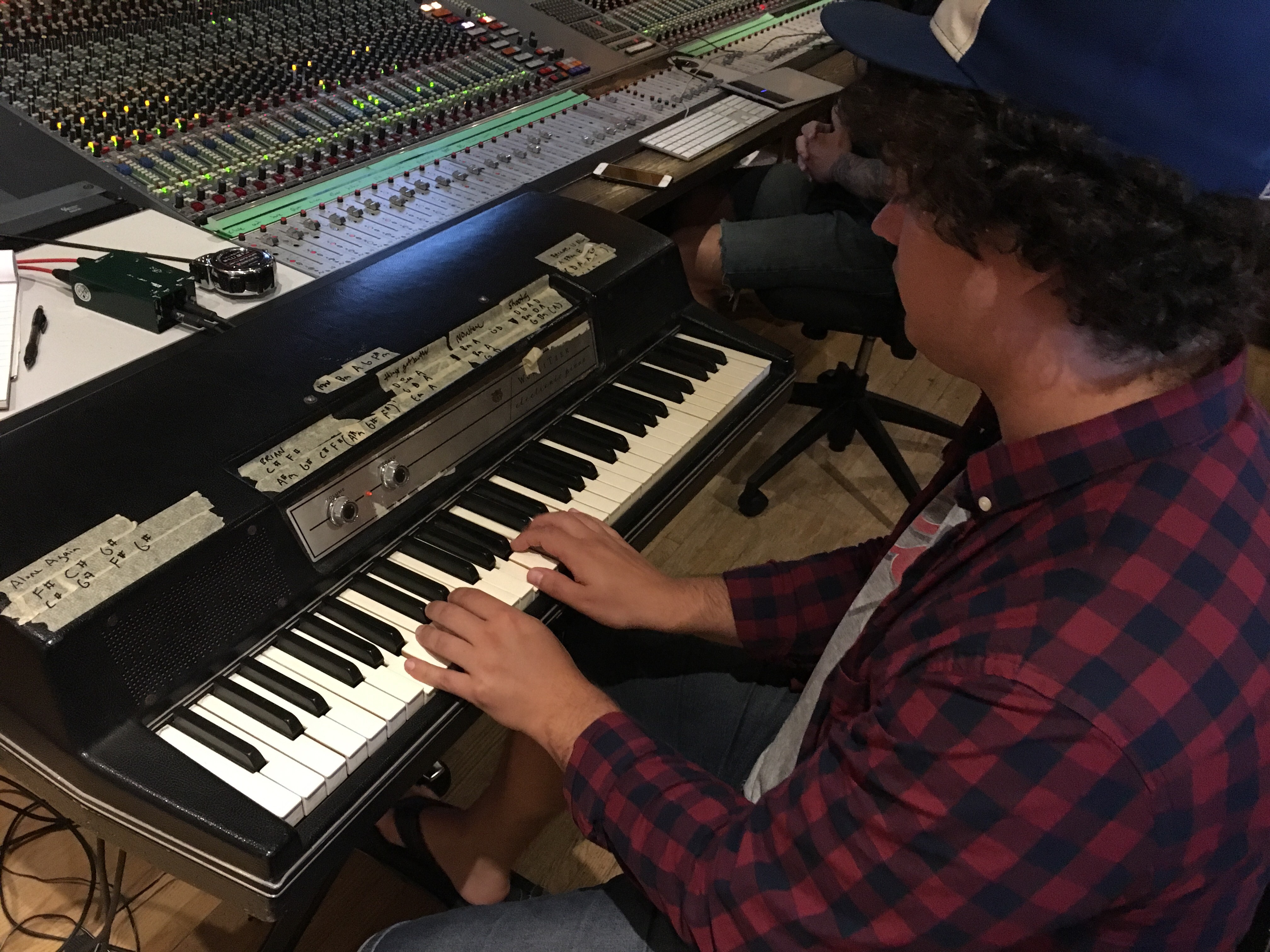 JDKK gettin' stanky on the wurly bird.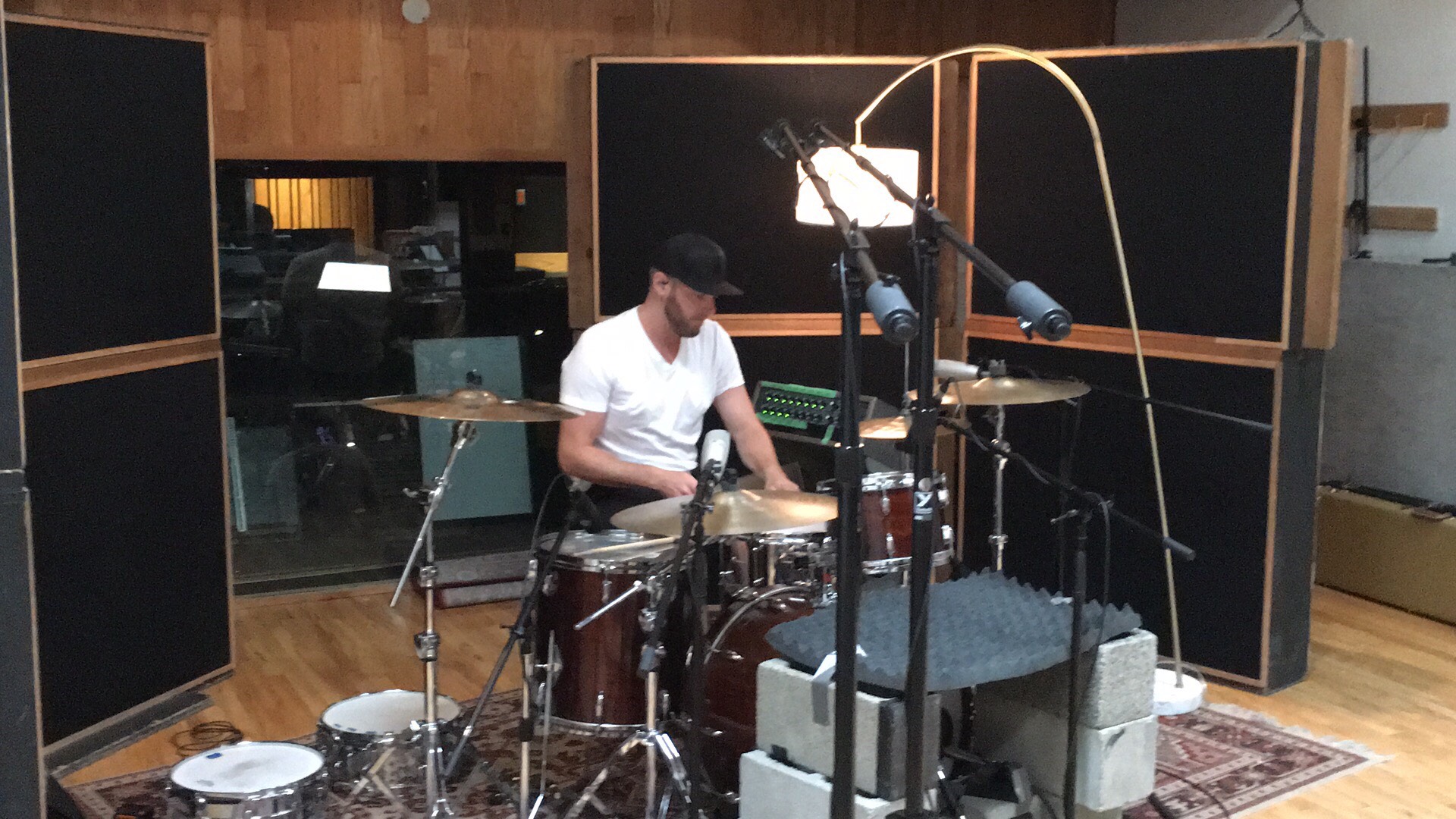 This guy is such a menacing titan behind the kit in studio.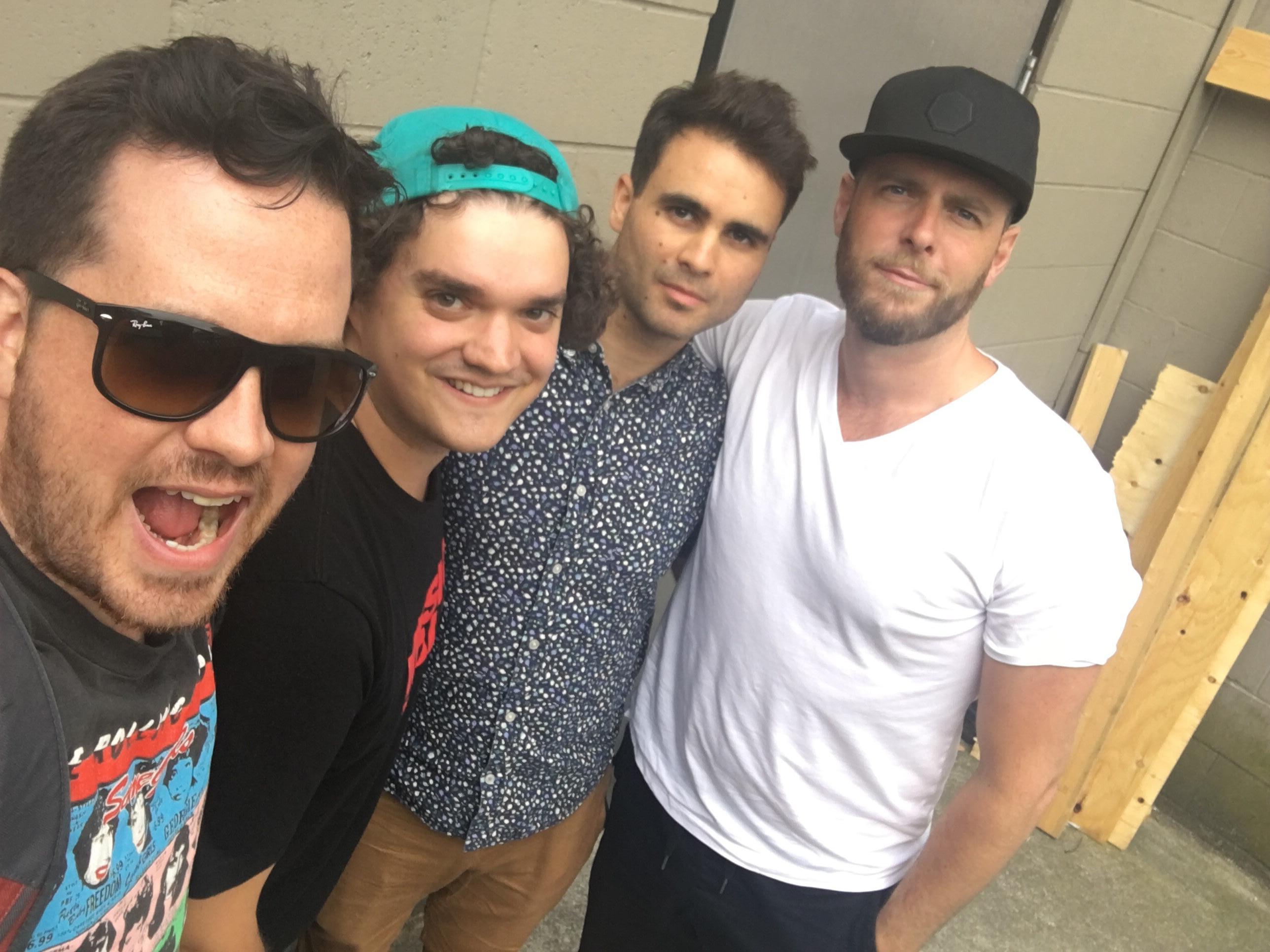 Four of the five dudes. Thanks for all your work, fellas!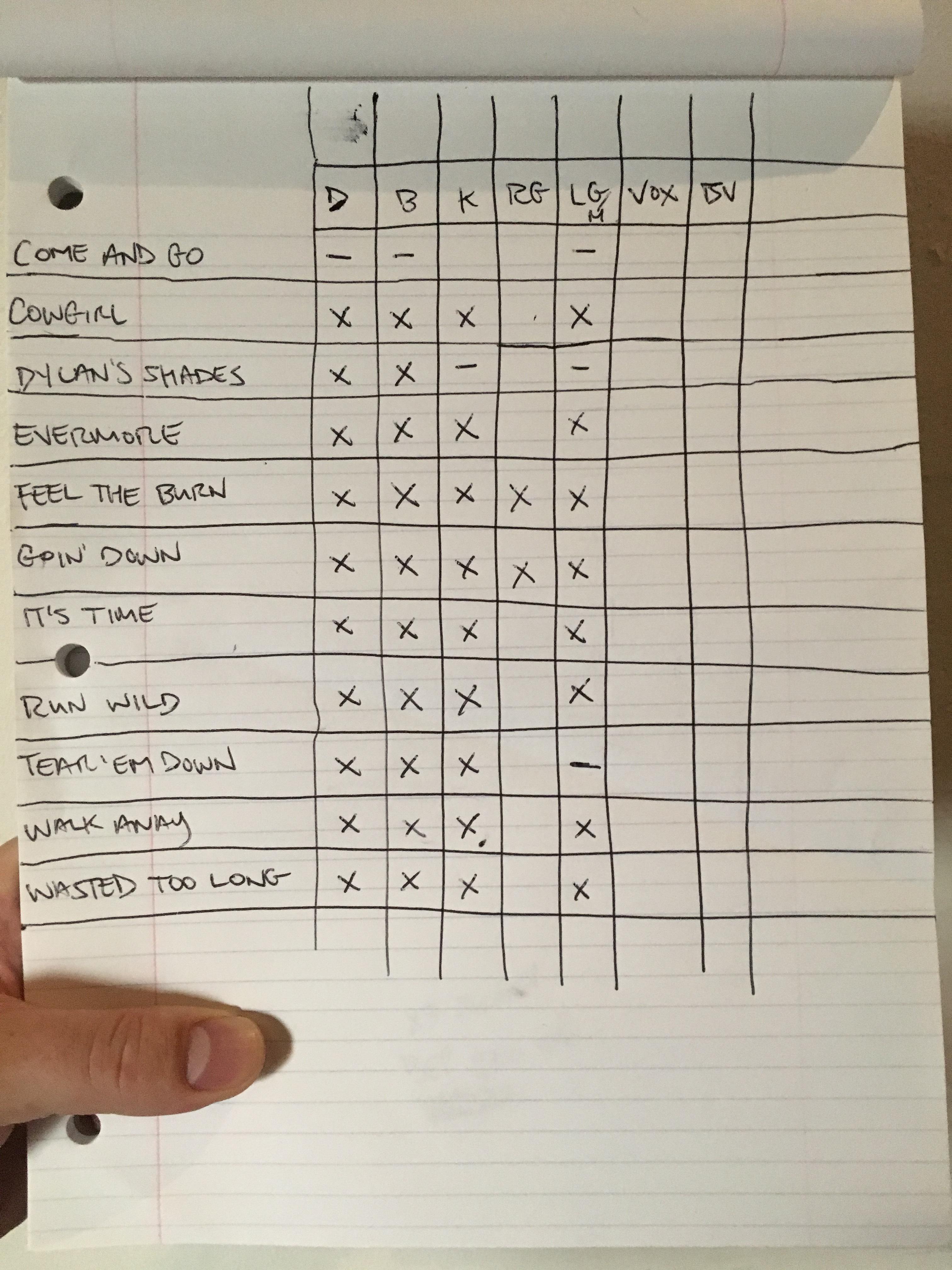 The sheet.
I was in studio at Rain City Recorders with my engineer / co-producer Jesse Gander four days in July and it was a helluva good time. The tunes are sounding amazing and I'm mega-pumped. After two big rehearsals the nights before the session, we had 12 tunes ready to go. I cut one, so we're done to 11. In the four days we completed all drums, all bass, all keys, all lead guitar and a couple of rhythm guitar tracks. Amazing work. Huge thanks to Josh Denny-Keys, Alex Glassford, Kyle Hayes and Mike Meroniuk who are such talented musicians and make my songwriting really come to life. Way to go, pals.
I'm especially excited for 'Wasted Too Long', 'Goin' Down', 'Run Wild' - all epic rock n roll songs in their own rite. Also 'Cowgirl', which is a tune I wrote about Maliyah when she was first born. Nothin' but hits! hahaha
Also had Saj, Maliyah and Tariq swing by to check things out and that was a thrill to have them there with me for a bit too!
I also did daily vlog updates on my Facebook page, so check those out for more! Next session is Aug11-14. We'll be gettin' rhythm guitar, lead and backing vocals and lord knows what else done!