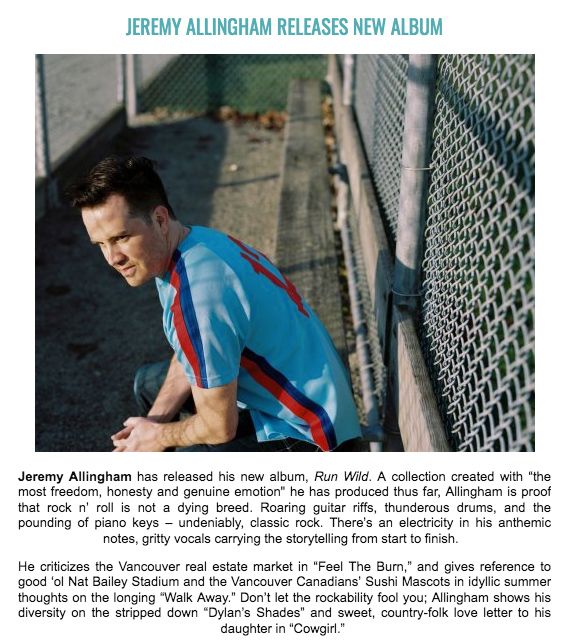 Couple of outstanding reviews of JA's new album RUN WILD worth sharing. 
"Allingham is proof that rock 'n roll is not a dying breed." Here's the article in the Permanent Rain Press
"Jeremy Allingham's new record Run Wild drips with summer vibes...Run Wild a great rock piece. It combines the veins and viscera of classic rock with the instrumentation and production levels of modern rock." Here's the article in Gonzo Okanagan.